Questions to Ask a Credit Repair Company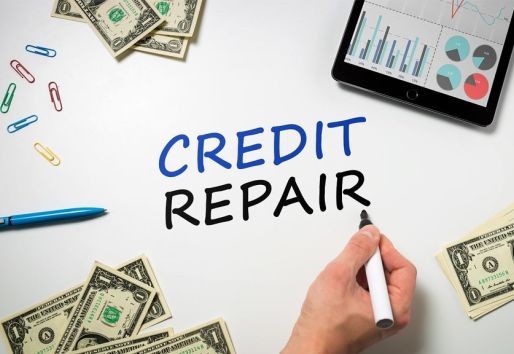 Estimated Time to Read: 3 minutes
Your credit score can be low due to many reasons. Even if you have been diligent with your payments, errors on your report can lower your score. Repairing bad credit is possible. But it is difficult to take all the steps without expert help. These steps can be analyzing reports, finding errors, and disputing inaccurate information on your credit report. But you need to work only with the best credit repair companies in order to reap all the benefits from their expertise.
Consider asking these questions before you finalize a credit repair company.
Question 1 –
What is your process of repairing credit?
You need to be aware of the process of repairing credit used by the company you want to hire. The best credit repair company will not hesitate to tell you about their process. In fact, reputed companies believe in transparency, and you will be able to track the progress of your work via their online portal as well.
The best credit repair companies will analyze your reports from all three credit bureaus to identify the errors on them. The next step is to dispute those errors by sending the deletion request to the credit bureaus. The process is repeated every 30-45 days until all the errors have been deleted from your reports. Oftentimes; your credit expert will need to send multiple deletion requests if the credit bureaus do not respond within 30 days or so.
Question 2 –
What are your charges for the credit repair service?
The best credit repair companies will charge nominally for their services. They will also not ask you to pay the entire amount upfront. Once the initial amount is paid, professional companies also do not charge their clients anything unless the deletions are done. You are likely to find such information on a company's website.
Question 3 –
Do you share the action plan with clients?
Reputed credit repair companies will always share their strategy for repairing your credit with you. A credit expert will explain the process to you and also help you understand the action plan devised for you.
You will also be able to ask them any questions about the plan at any time during the deletion process.
Question 4 –
What paperwork will you need from my side?
You will need to provide copies of your credit reports from all three credit bureaus. You might also need to provide other paperwork such as bank statements, bill copies, etc. to offer proof to the bureaus.
Credit bureaus may ask for proofs with your deletion requests. So, it is better to ask your credit expert about the required paperwork. Prior information can help you arrange the paperwork and organize them. You may need to even look for certain bills for disputing errors.
Question 5 –
When can I expect Positive Results?
If your credit is bad, you may be tempted to know the answer to this question. The best Miami credit repair companies will offer you a realistic scenario for the results.
Disputing and deleting errors as a way to repair credit works. But the process may take time. You may begin to see results within 30-45 days. The entire process may take longer. The time frame for the ideal results can depend on the errors to be disputed. If your credit is really bad, it may take time to repair it. So, it is best to ask this question before you finalize a credit repair company for the work. It will help you to have realistic expectations about the process. Then you can make an informed choice about which company to hire to repair your credit.
To Sum Up
Repairing credit requires efforts and persistent work to produce the best results. The best credit repair companies operate with complete transparency. If a company refuses to answer your questions or sidesteps a query, it may be a good idea to choose another over them.
You can also check the websites of credit repair companies to know more about them. The best credit repair companies maintain proper business websites with all the information about their work, payments, and processes available there for prospective clients.